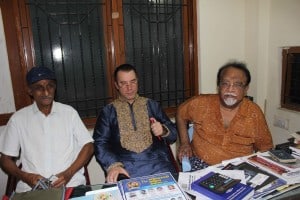 Film director V.V. Raju (left) and Dr. Chiranjeevi Kolluri (right) met author Todd Vickers at the recent India talks. They met again to discuss a new film about the life of Kabir.
Mr. Raju made a film about Kabir thirty years ago, but wants to create a remake in three languages Telugu, Urdu, and English. The new movie will more in tune with the poems of this daring 15th philosopher who criticized the religion, customs and the power structure of his time.  There will be a gathering of academics, philosophers, and historians to discuss the  content. The movie is now in pre-production planning.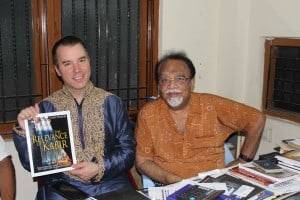 What a lovely and exciting project!