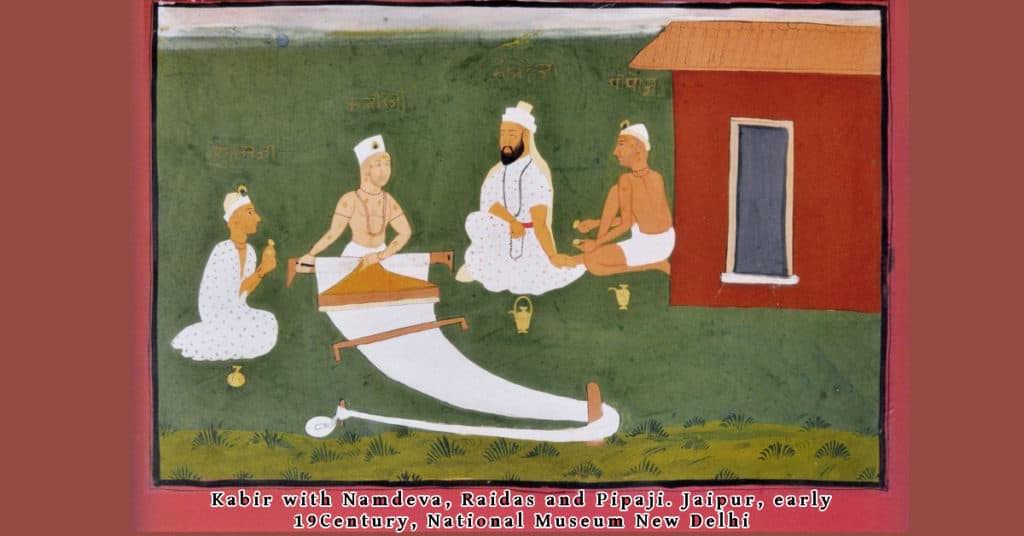 I had the fortune to discover the Kabir Project and meet Shabnam Virmani and Vipul Rikhi in Bangalore last weekend. Their wonderful work video records the oral tradition of Kabir that passes down the generations through song. They also give their videos with subtitles. Kabir fiercely defended life and love and challenged the religions in the 15th century in his pursuit of truth. I learned how Shabnam was 'bitten by the Kabir bug' through exploring Kabir's voice after a sad event of religious communal violence.
Shabnam and then Vipul who joined later, together they nurtured The Kabir Project.
I had the joy to hear them both sing songs of love by Kabir that I have never heard. The Kabir Project captures a unique kind of knowledge and made sure humanity is not at risk of losing it's inheritance. Kabir is a son of India but his verse is part of life's great legacy to the human race.
Thanks to Shabnam and Vipul for all your efforts.
Enjoy the video below
For my skeptical friends, understand Raam to mean the formless consciousness that dances into form with life; the awareness that we all assume in every experience.
Translation from Sourse
The Drink of Raam
All forests became holy,
all mountains sacred
All rivers became like Ganga,
when I found the Raam within
Now Raam chants in my every vein,
and echoes in each pore
The sound arises spontaneously,
this is the essence of meditation
I don't turn the rosary beads,
nor take the name of Raam
Now Raam chants my name,
and I'm perfectly at ease
Raam's name is in abundance,
take with both hands, if you can
Or in the end you'll repent,
when life ebbs out of you
I burnt down my house, yogi
I took up the flaming torch
If you scorch your own house, yogi
Then join me on this walk
The drink of Raam is incredibly sweet
One who drinks it never dies
Scorch the house to make a house arise, yogi
Protect it and it's gone!
I saw a strange, wondrous sight, yogi
A dead man was eating up time
Incredibly sweet…
Ahead, a blaze rages, yogi
Behind it, greenery thrives
I saw such a plant, yogi
Cut the root and the fruit revives
Incredibly sweet…
Dhruv drank it, Prahlad drank it, yogi
Peepa and Ravidas drank it in
Kabir too is drinking, yogi
His thirst as great as it's ever been
Incredibly sweet…